A Dictionary of Selected Jacksonian Writers
cited in Edgar Allan Poe's "A Chapter on Autography"
To purchase Poe's work with the printed version of this dictionary included, click on: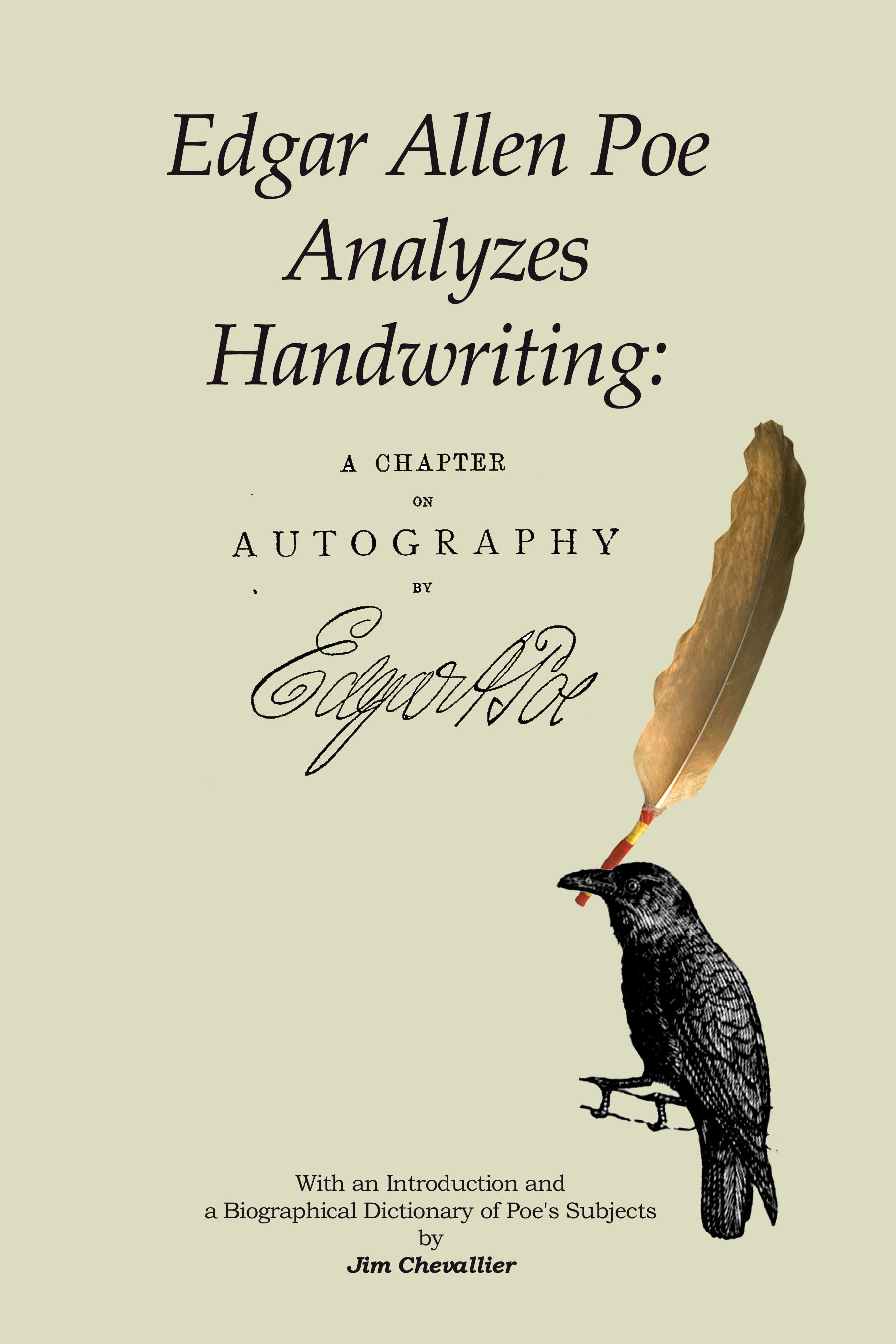 HOME PAGE
A B C D E F G H I J K L M N O P Q R S T U V W X Y Z
PALFREY, John Gorham 1796-1881 - A Unitarian clergyman, historian, and proprietor and editor of the North American Review (1835-43) and member of the House of Representatives (1847-49). He wrote a major History of New England (1858-75). In a review in the North American Review for April, 1821, he pointed out that early American history might be material for fiction, prompting Lydia Maria Child, then Miss Francis, to write the popular novel Hobomok: a Tale of Early Times. By an American.
PAULDING, James Kirke 1778-1860 – [NOTE: The signature differs from another sample and might be that of Hiram Paulding, a military man who wrote Journal of A Cruise of the U. S. Schooner Dolphin,. But James Kirke, known to Poe, is the most likely subject.] With Washington Irving and his brother he founded the New York Periodical Salmagundi. He wrote a number of
copyright 2004, 2006 Jim Chevallier.
When using brief extracts from this site, please credit properly and provide a link back to this site.

Do not reproduce either the entire dictionary or full pages from the dictionary on-line or elsewhere.

Questions? Comments? Corrections? Write: jimchev@chezjim.com