A Dictionary of Selected Jacksonian Writers
cited in Edgar Allan Poe's "A Chapter on Autography"
To purchase Poe's work with the printed version of this dictionary included, click on: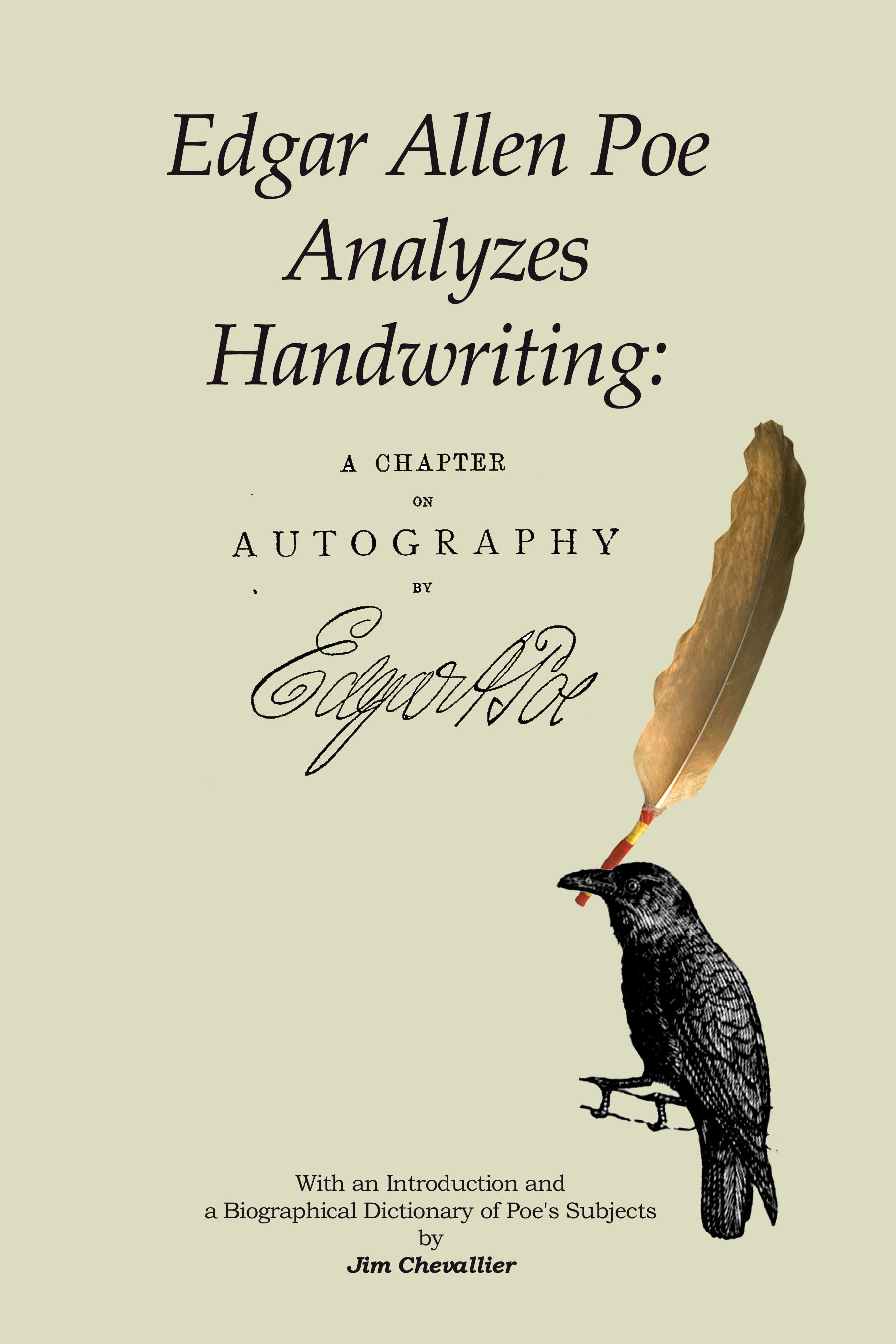 HOME PAGE
A B C D E F G H I J K L M N O P Q R S T U V W X Y Z
EARLE, Pliny 1809-1892 – A Massachusetts physician (and minor poet) who specialized in working with the insane. He was the first to give non-religious lectures in asylums and pioneered education and entertainment as part of the treatment there. A number of his writings were collected as The Curability of Insanity; a Series of Studies (1887). He helped found a number of medical organizations including the American Medical Association. In addition to works such as A Visit to Thirteen Asylums for the Insane in Europe (1840); The History, Description, and Statistics of the Bloomingdale Asylum (1848) and Institutions for the Insane in Prussia, Germany, and Austria (1853), he published Marathon and other Poems (1841).
EMBURY, Emma Catherine 1806-1863 - She contributed to a number of periodicals, often as 'Ian the', and published volumes such as The Blind Girl and Other Tales, Nature's Gems, or American Wild Flowers and The Waldorf Family, a Grandfather's Legend, and was well-known in her time. Her literary salon included Poe, Rufus Griswold and others.
EMERSON, Ralph Waldo 1803-1882 – Poet and essayist. Briefly a minister. Though known as the "Sage of Concord", the central figure in Transcendentalism, he refused to be bound by that philosophy. Despite many advanced ideas, he lived an orderly New Englander's life. He was an eloquent and musical speaker, popular even as he questioned accepted ideas on religion and other subjects. His works include: Essays (First Series) (1841); Essays (Second Series) (1844); Representative Men (1850); English Traits (1856); The Conduct of Life (1860); Society and Solitude (1870); Letters and Social Aims (1876), and two volumes of verse.
EVERETT Edward 1794-1865 – A clergyman who had a long political career, serving as Congressman, governor and ambassador. H
copyright 2004, 2006 Jim Chevallier.
When using brief extracts from this site, please credit properly and provide a link back to this site.

Do not reproduce either the entire dictionary or full pages from the dictionary on-line or elsewhere.

Questions? Comments? Corrections? Write: jimchev@chezjim.com