A Dictionary of Selected Jacksonian Writers
cited in Edgar Allan Poe's "A Chapter on Autography"
To purchase Poe's work with the printed version of this dictionary included, click on: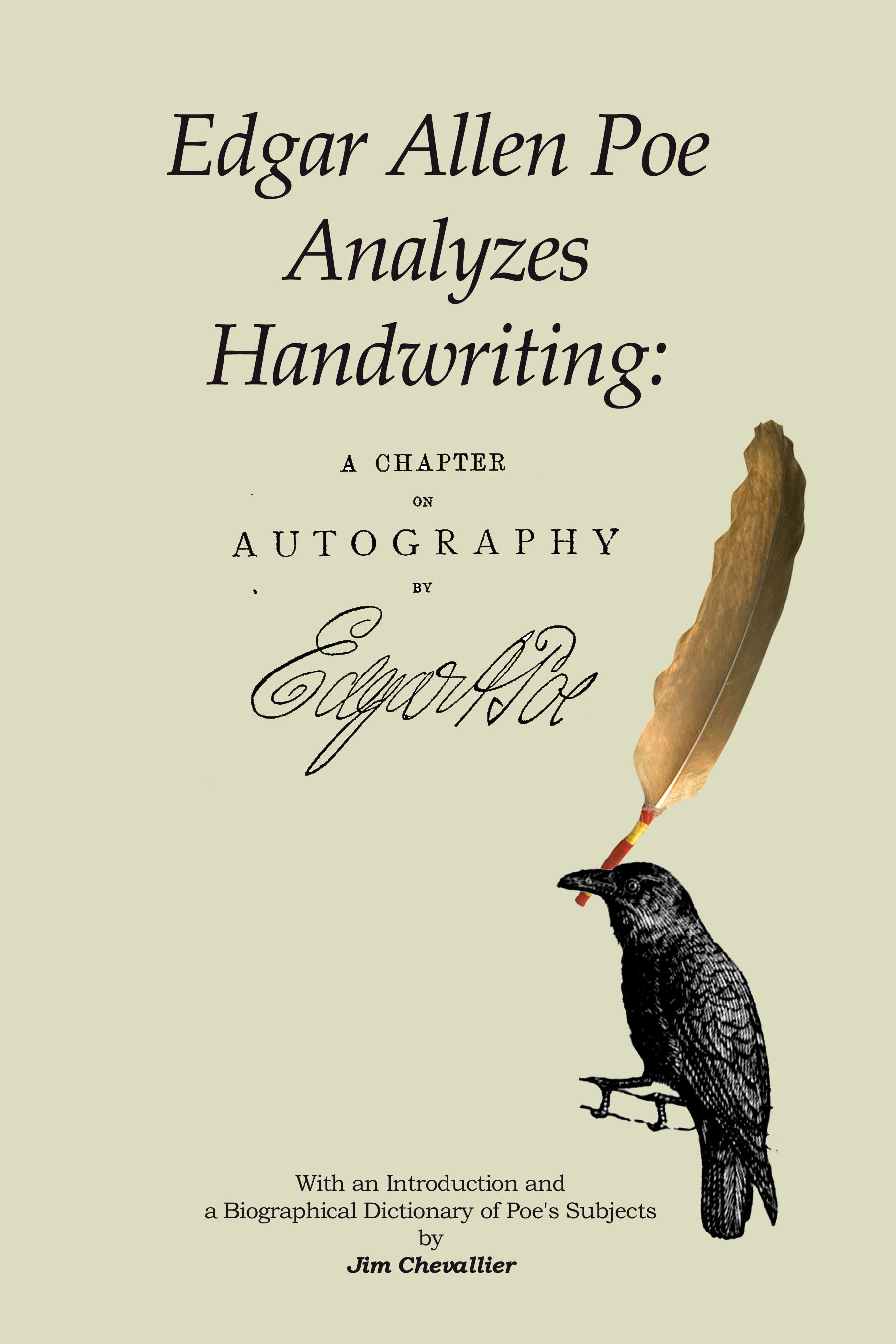 HOME PAGE
A B C D E F G H I J K L M N O P Q R S T U V W X Y Z
FAY, Theodore Sedgwiek 1807-1898 – Poet, novelist and journalist. Associate editor of the New York Mirror and later secretary of the American legation in Berlin (1837-1853), then minister resident in Bern (1853-1861). He wrote books of history and geography as well poems and a romance. but was most known for the novel Norman Leslie, which the young Poe savaged in a review in the Messenger (1835), antagonizing the writer's influential friends.
FRENCH, James S. 1807-86 - Poe doubtfully credits him with writing a life of David Crockett which Crockett himself disliked enough to write his own Narrative as a response. His Elkswatawa or the Prophet of the West (1836) was about General William Henry Harrison's campaign against the Shawnee chief Tecumseh and seems to mix genuine sympathy for the native population with the melodrama then popular.
FROST, John 1800-1859 - A principal and then a teacher in Boston and Philadelphia, he resigned in 1845 to compile histories and biographies, ultimately publishing over 300, including History of the World (3 vols.); Pictorial History of the United States (1844); Beauties of English History, Wild Scenes of a Hunter's Life, Illustrious Mechanics, Book of Heroes, Book of the Army, and Book of the Navy.
copyright 2004, 2006 Jim Chevallier.
When using brief extracts from this site, please credit properly and provide a link back to this site.

Do not reproduce either the entire dictionary or full pages from the dictionary on-line or elsewhere.

Questions? Comments? Corrections? Write: jimchev@chezjim.com