A Dictionary of Selected Jacksonian Writers
cited in Edgar Allan Poe's "A Chapter on Autography"
To purchase Poe's work with the printed version of this dictionary included, click on: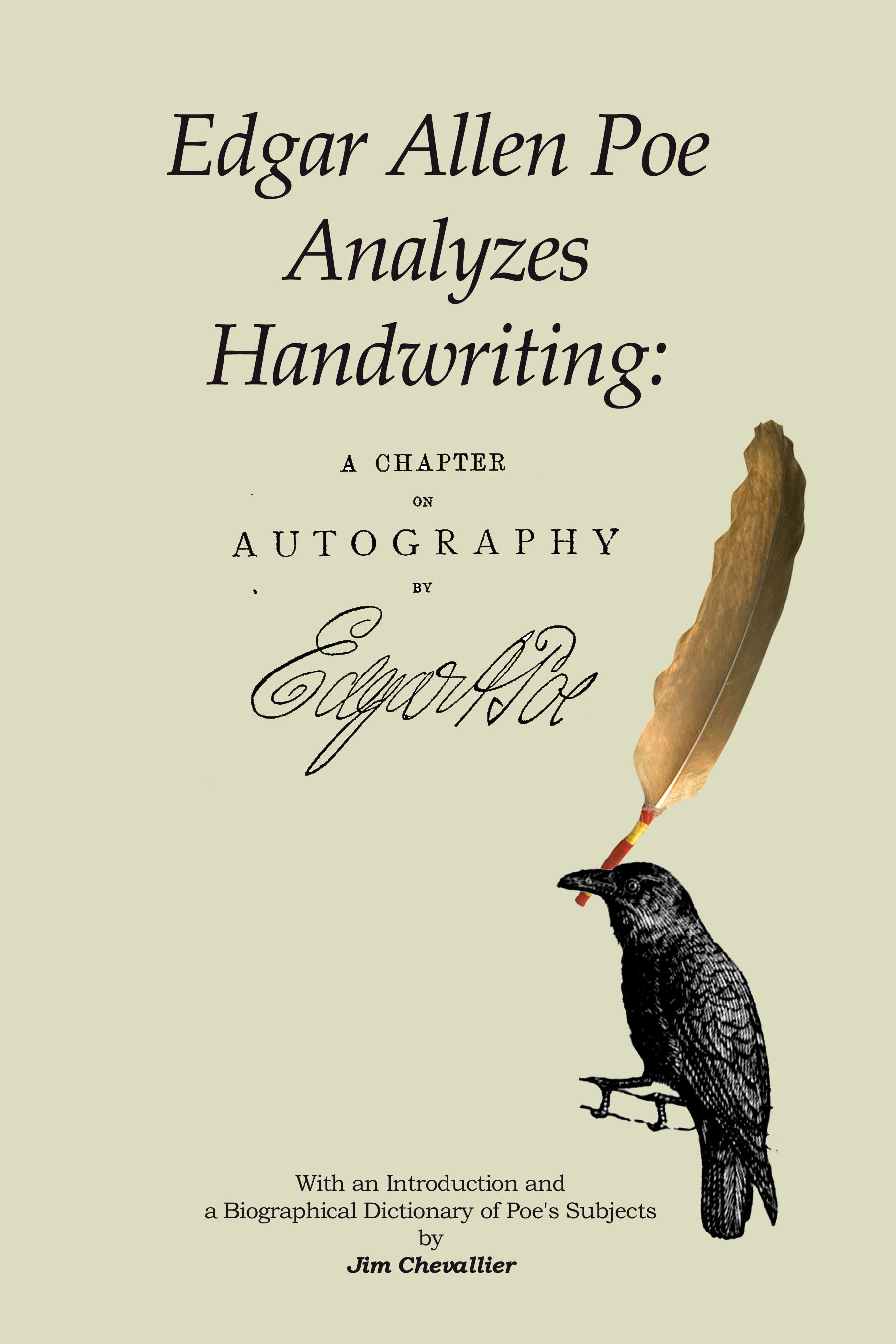 HOME PAGE
A B C D E F G H I J K L M N O P Q R S T U V W X Y Z
NEAL, John 1793-1876 – Poet, novelist and journalist. Once very popular for such novels as Keep Cool (1817), Logan (1827) and Randolph (1823). He moved to England in 1824 and wrote for British journals, among them Blackwood's Magazine. After settling in Maine (1827), he wrote more stories, articles, novels, and an autobiography, Wandering Recollections of a Somewhat Busy Life (1869).
NICHOLS, Rebecca Shepherd Reed 1819-1903 - In Kentucky, she edited the Pennant, a daily, with her husband. When they moved to Cincinnati (1836), she edited The Guest, a literary journal. First published as "Ellen", she was best known for a series of letters she wrote to the Cincinnatti Herald as "Kate Cleaveland". She also wrote Bernice, and other Poems (1844) and Songs of the Heart (1852).
copyright 2004, 2006 Jim Chevallier.
When using brief extracts from this site, please credit properly and provide a link back to this site.

Do not reproduce either the entire dictionary or full pages from the dictionary on-line or elsewhere.

Questions? Comments? Corrections? Write: jimchev@chezjim.com