A Dictionary of Selected Jacksonian Writers
cited in Edgar Allan Poe's "A Chapter on Autography"
To purchase Poe's work with the printed version of this dictionary included, click on: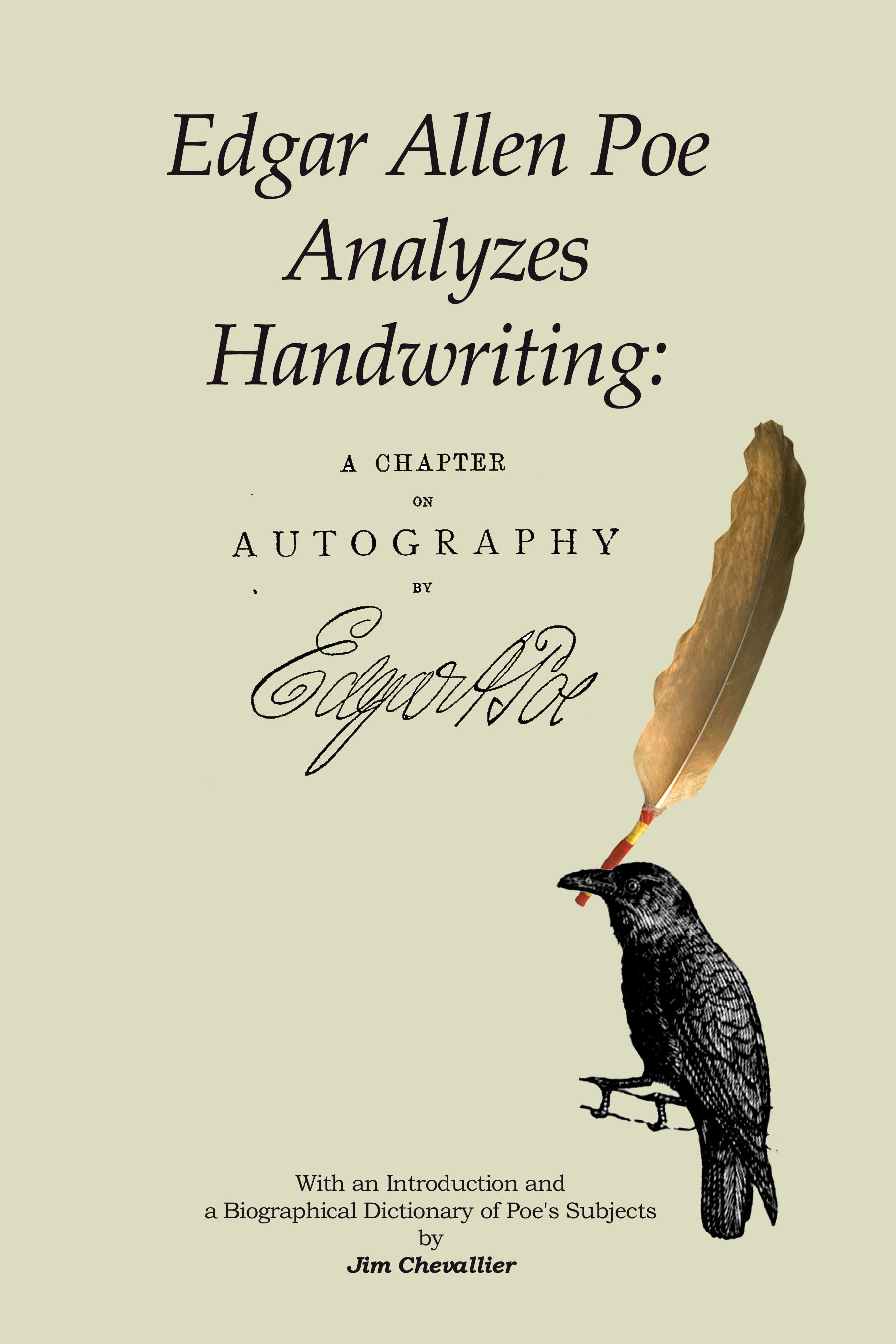 HOME PAGE
A B C D E F G H I J K L M N O P Q R S T U V W X Y Z
GALLAGHER, William Davis 1808-1894 - Journalist and poet. He edited a number of Ohio publications, while gaining attention for his prose tales and poems from about 1828 on. Despite two stints in Washington, D.C., he ultimately took up agriculture and moved to Kentucky. "The Wreck of the Hornet" was his first widely popular poem. He also wrote on agriculture in Ohio and on the Civil War.
GODEY, Louis Antoine 1804-1878 - He moved to Philadelphia from New York and, in 1830, founded the very successful Godey's Lady's Book and ran it until he sold it to a stock company in 1877. Having also published the Daily Chronicle newspaper, Jarvis' Musical Library and Young People's Book, he left a fortune of over $1,000,000.
GOULD, Hannah Flagg 1789-1865 - A New England poet who lived wi
copyright 2004, 2006 Jim Chevallier.
When using brief extracts from this site, please credit properly and provide a link back to this site.

Do not reproduce either the entire dictionary or full pages from the dictionary on-line or elsewhere.

Questions? Comments? Corrections? Write: jimchev@chezjim.com