PETALUMA
Petaluma isn't even listed in my guide book (from 1989). And about all I'd ever heard of it was that it was the Egg Capital of the World. Actually, the FIRST time I heard of it was when Norman Greenbaum – composer of "Spirit in the Sky" - put a very folky album in the Seventies about moving to Petaluma to run a farm.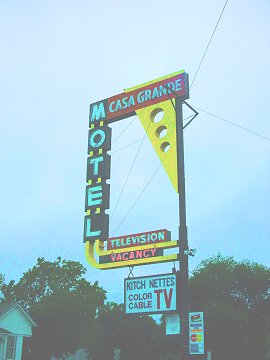 As it turns out, the town is full of things to do and see – cafes, antique shops, a concert venue.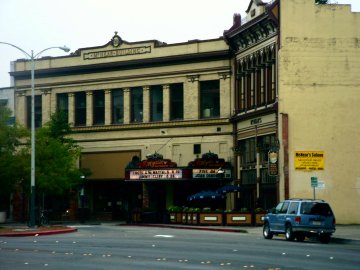 While the vaunted 'River Front' is comically small (and largely under construction), it does add an agreeable note.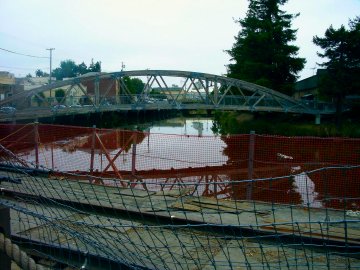 And the town's hardly rural, as evidenced by the little Parking Enforcement vehicle I saw scooting about. Good place to see some old architecture, too. It seems the town was spared much of the destruction inflicted by earthquakes on other Californian cities.
If you do go there, try to see the post office at night, when its older interior details are lit up and more in evidence.
Having breakfasted in Petaluma, I drove over to the coast and Bodega Bay.
QUICK ACCESS MENU
LAST UPDATED: AUGUST 2003