Chez Jim:
The 1996 Cannes Film Festival
---
From the Noga Hilton - towards the Palace (Du Noga Hilton, vers le Palais)
2 shots: day and night (2 prises: jour et nuit)
The Israelis had a party on the roof of the Noga Hilton. Aside from these two ice dolphins, there were lots of young women, including some promoting a 'Hawaiian' product. But do you really want to see a bunch of babes wearing tight outfits with pineapple logos?
Look at the water. Think pure thoughts.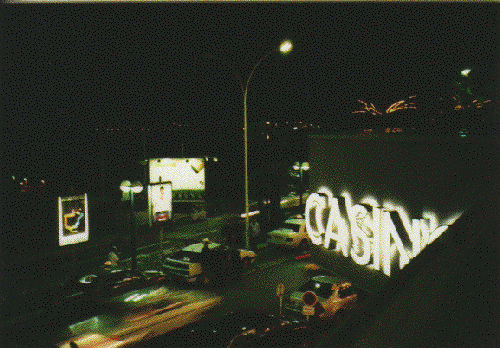 This is taken from a balcony on the second floor of the Noga Hilton, looking towards the Palace.
LAST UPDATED: January 2000

Return to

home page